Your visit to Novitas's provider websites is safe and secure. Privacy is the Novitas Solutions Inc. (Novitas) greatest concern. Novitas visitors shall be able to trust that privacy is protected. Novitasphere, provided by Novitas Solutions, is a free web-based portal that allows users to view and print electronic remittances via a secure website. The PortalPortal is designed for providers, billing services, and clearinghouses and is entirely free.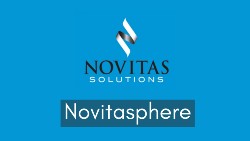 You will not be able to take advantage of some of Novitas' features unless you provide us with personally identifiable information (PII). It still collects some data about website visitors in order to better understand the public's use of the site. During your visit to our site, you will encounter several types of automatically collected and stored data.
What Information Does Novitas Collect? 
While browsing any website, certain information may be collected about your experience. Information about Novitas is automatically collected and continually updated by our web analytics program. To make Novitas sites more useful to visitors, Novitas uses this information to compute the number of visitors to its sites and their respective sections. No private information is collected.
Analyzing and reporting on aggregated data from the analytical tool is the responsibility of the Novitas web team. Information about the reports is only provided to the Novitas provider website manager, members of the website staff, and other designated staff who require this information to fulfill their duties.
Novitas also uses online surveys from a random sample of visitors to obtain feedback and data on visitor satisfaction with its websites. You only have to provide PII if you want for this survey to collect it. It is voluntary for respondents to take the survey. Even if you don't desire to participate, you will still be able to access all of the information and resources on Novitas's provider's website. By collecting answers to the survey, Novitas improves its provider websites to make them easier to use and more responsive to visitors.
Analyzing and reporting the aggregated database from the survey is the responsibility of the Novitas Web team. These reports are accessible only to staff members of the Novitas website, as well as to other designated staff members who require this information to perform their duties.
PII is collected by Novitas to provide you with an account and to identify you for access to the provider's portal.
The provider associated with your application can be identified thanks to your PII collected by Novitas.